American Society of Interior Designers Announces Speakers for National Conference  
Today, interior design is regarded with increasing importance for its power to impact lives. As recognition for how the power and importance of design has expanded in the public discourse, the American Society of Interior Designers (ASID) has tapped top leaders in design, business, and media to headline its 2023 national conference, held in Los Angeles, Calif., August 13 - 15. GATHER 2023, the National Conference by ASID, will feature keynote sessions from author, television host, and philanthropist Simon T. Bailey; interior designer, author, and television host Genevieve Gorder; and product and interior designer and artist Christian Dunbar. For the third keynote, CBS News' senior national and environmental correspondent Benjamin Tracy will serve as a panel moderator, bringing together a varied set of knowledge to explore the impact and future of interior design.
GATHER 2023 brings together all members of the interior design community and offers a dynamic hub for designers to learn, connect, and collaborate. The conference's diverse range of speakers from the interior design industry and beyond support creativity and growth for designer attendees.
"ASID's GATHER conference facilitates the exchange of ideas in the design community and fosters the next generation of design for our world," said ASID CEO Khoi Vo. "Keynote speakers at GATHER are a comprehensive representation from the worlds of design, art, business, and sustainability, offering attendees information and inspiration to apply in design practice."
Simon T. Bailey will be the opening keynote speaker at GATHER. A renowned public speaker and author, Bailey has worked with top companies like T-Mobile, General Mills, and the Hilton Hotel. His purpose— to spark listeners to lead countries, companies, and communities differently— will be the framework for his keynote as he provides practical strategies for attending professionals to enhance their impact in the design industry.
GATHER's mid-conference keynote is a panel discussion that will focus on interior design, the practice's influence and how advances in the industry can positively contribute to global impact. With panelists coming from diverse backgrounds and varying facets of design, the discussion will be moderated by Benjamin Tracy, CBS News' senior national and environmental correspondent. Tracy's multi-faceted career as an award-winning journalist, paired with the expertise of top designers and industry professionals, will elevate this GATHER keynote panel as he guides panelists and their insights on how the built environment can play a significant role in protecting the planet and climate.
Interior designers Genevieve Gorder and Christian Dunbar will lead the closing keynote. Gorder, a contributor on the Rachael Ray show and also seen on Netflix, HGTV, Bravo, TLC and Amazon, is a designer across many sectors. Dunbar, with a diverse background in marine design, real estate, and furniture design, is a distinguished designer who has worked with top brands such as Netflix and Delta Airlines. Combining their expertise, Gorder and Dunbar will lead a discussion on navigating interior design, using their careers and experience as a guide for rising professionals.
Alongside these keynotes, GATHER 2023 will host numerous education sessions led by top professionals and representing all aspects of the interior design practice. Three learning tracks will be offered at the conference: Health, Safety, and Welfare (HSW), Applied Research, and Small Business Solutions. These categories will help attendees find sessions of interest as they navigate the conference. Additional speaker highlights include:
Caleb Anderson, Allied ASID and DeAndre DeVane from Well-Designed will moderate a panel – with Rachael Grochowski, NCARB, RA, Laurence Carr, Allied ASID, LFA, and Gala Magriñá, WELL AP, CFSP, HDI – focusing on the importance of having a holistic approach to interior design. Dr. Stephanie Clemons, FASID, FIDEC, Anthony Vigil, and Chelsey Beardsley, representing Colorado State University's Interior Design Department, will present on the positive impact of engaging youth in community school settings. Lily Robinson, M. Ed., ASID, NCIDQ, will discuss her recently released book, "Interior Design Research Methods." Dr. Sally Augustin and Charrisse Johnston, FASID, WELL AP, LEEP AP, ID+C will talk about the use of neuroscience in design approaches. From ASID's Climate, Health, and Equity Committee, David Cordell, FASID, LEED AP, WELL AP, Jenn Chen, WELL AP, and ASID CSO Jon Strassner, LEED AP, will introduce and demonstrate the 5 Principles of Sustainable Design Excellence. ASID Foundation grantees from HOK and Boston Architectural University will share their experiences and findings in their trauma-informed design projects. Sandra Funk Levy, Assoc. ASID, will provide attendees with strategies to evolve your interior design business.
For more information and to register, visit the GATHER 2023 website.
###
Simon T. Bailey is a prolific author and Hall of Fame Keynote Speaker that has worked with Signet Jewelers, SalesForce, T-Mobile, Stanford Healthcare, General Mills and Hilton Hotels and more. His framework is based on his 30 years' of experience in the hospitality industry, including serving as sales director for Disney Institute, based at Walt Disney World Resort in Orlando, FL. A recently certified Caritas Coach, Bailey leads with heart-centered intelligence. His approach is grounded in Caring Science that focuses on preserving human dignity, wholeness as the highest gift to self, systems, and society. His wisdom and expertise enabled an Orlando-based healthcare system to be acquired and a division of a hospitality company to be ranked No. 1 for customer service by Expedia.com. Bailey serves on two unique boards; U.S. Dream Academy and Orlando Health Foundation where he is a five-year board member that has 20,000 employees and over $1 Billion in revenue. Recently, Cleary University, a 138-year-old institution in Holland, Michigan, rewarded him with a Doctorate of Science in Business Administration for his global impact.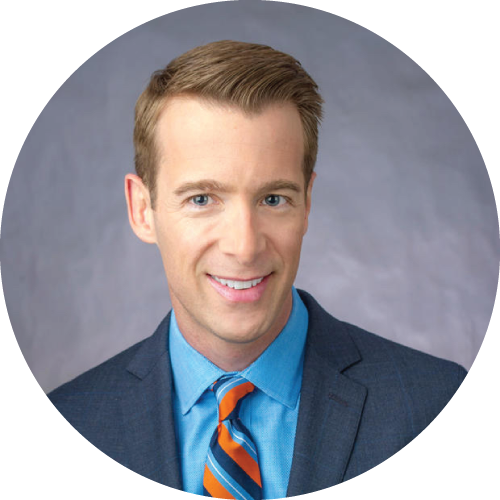 Benjamin Tracy is CBS News' senior national and environmental correspondent based in Los Angeles. In his current role, Tracy has covered the escalating emergency of climate change and its environmental impacts including the historic megadrought affecting the western United States, the transition to electric vehicles and renewable energy, and the issues of environmental justice. Previously, Tracy was a CBS News White House correspondent and covered the second half of the Trump administration, following every fast-moving development coming out of the executive branch. Since joining the Network in 2008, Tracy has reported from 21 countries on five continents. He is the recipient of seven Emmy Awards, two Alfred I. DuPont-Columbia Awards, and an Edward R. Murrow Award honoring excellence in broadcast news. He graduated from Marquette University with bachelor's degrees in broadcast journalism and political science. He also earned a master's degree in public service from Marquette University.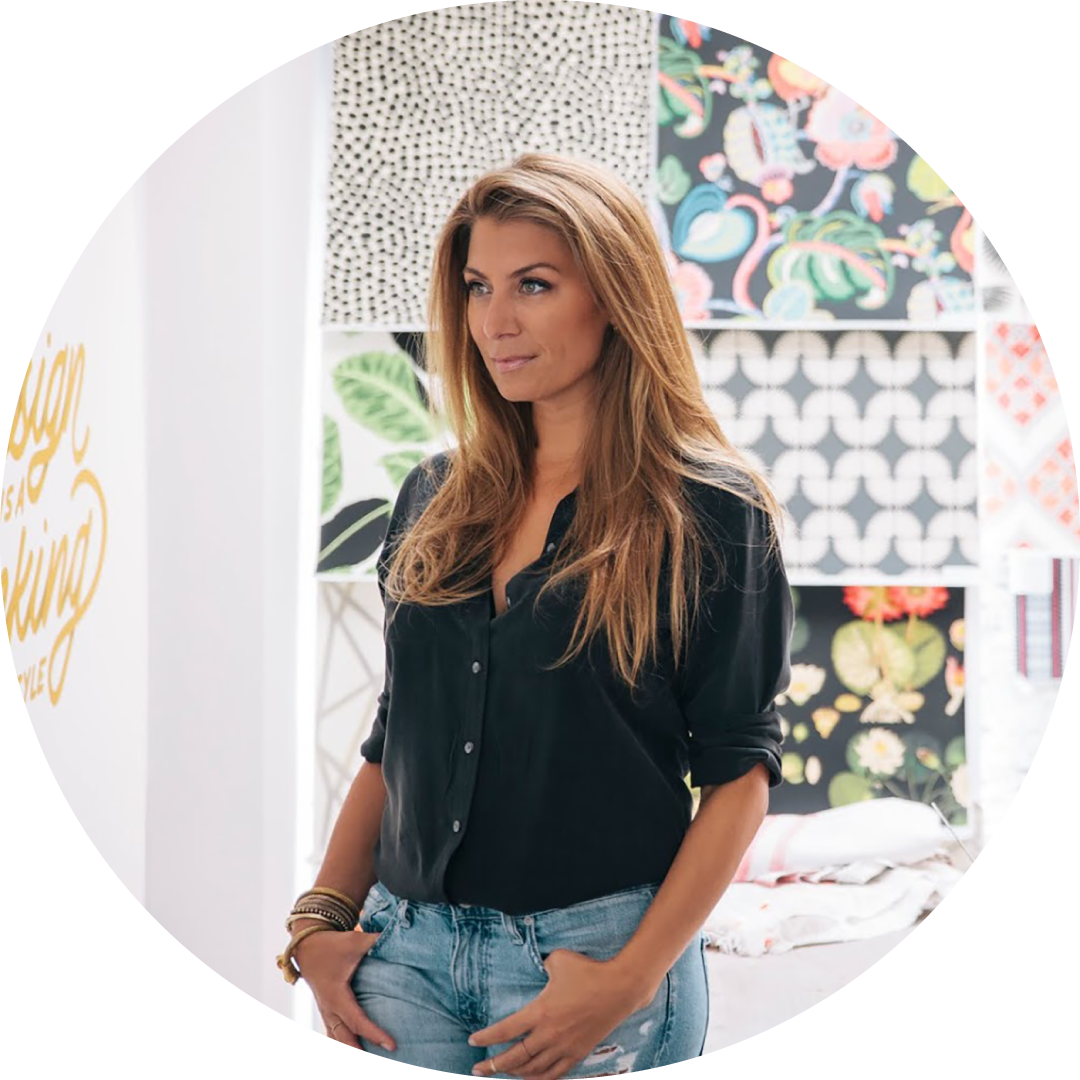 Genevieve Gorder is the founder and director of the Genevieve Gorder brand, a television host, designer and producer, a home product designer, contributing author, and global ambassador for home and human rights. Gorder has appeared and been featured in dozens of lifestyle shows around the world. Currently, you can find Genevieve on Netflix, HGTV, Bravo, TLC, Amazon and as a regular contributor on The Rachael Ray Show. A two-time Emmy nominee and regular design host at the White House, Gorder has built multiple lifestyle collections for home from rugs, textiles, wallpaper to stationary, jewelry and a full line of furniture and decor. Off Air and internet, Gorder designs and consults for a diverse group of clients and companies. While she has guided many hotels, restaurants, cruise lines, entire towns and private clients towards their design fantasies, her current project will open in 2025 as a Six Senses hotel in Mexico. She travels the world with Oxfam as a Sister on the Planet ambassador, using her influence to fight global poverty, hunger and injustice with a particular focus on home and empowering women and girls.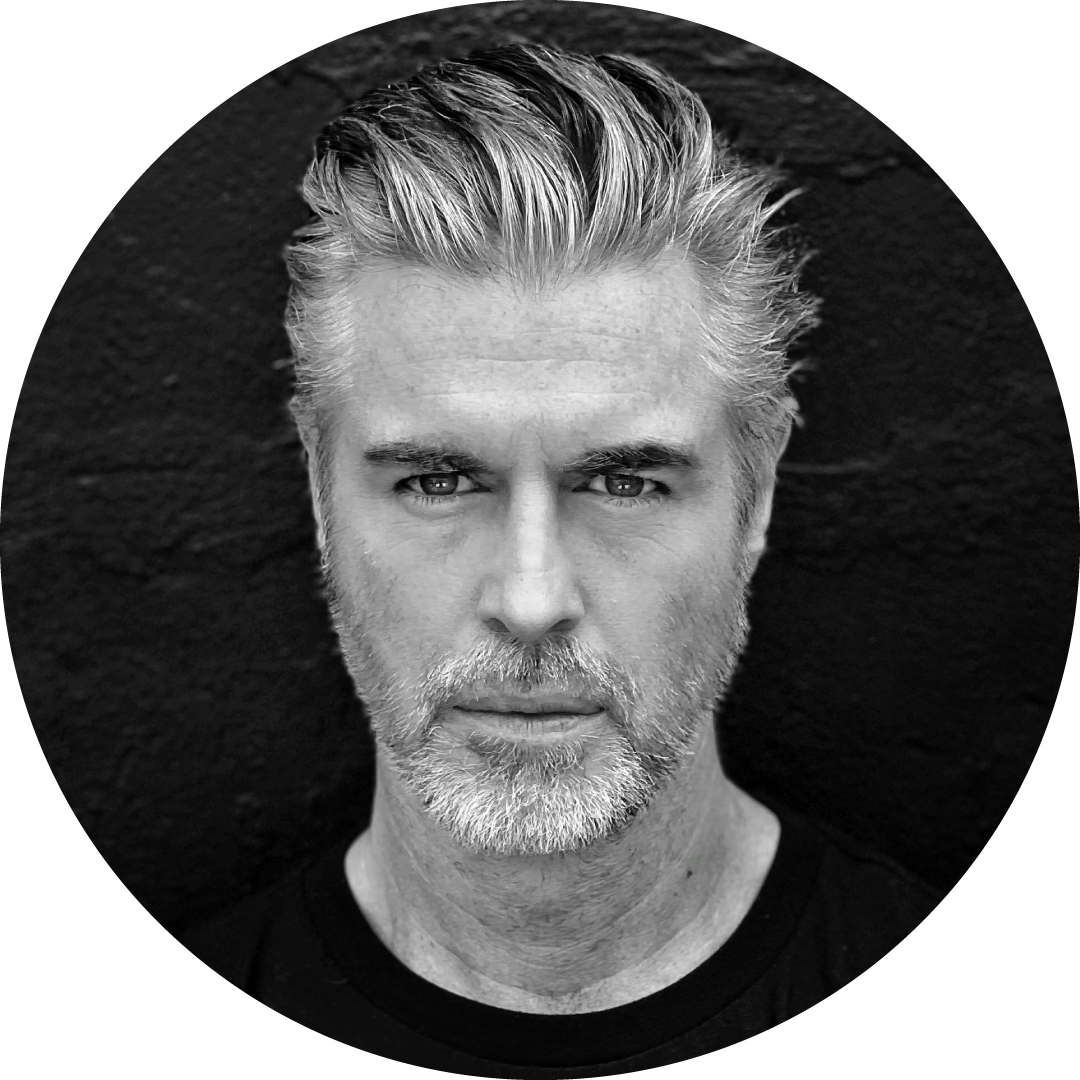 Christian Dunbar is a graduate (MFA) of Savannah College of Art and Design, as well as NY School of Interior Design. As a member of Waterfront Workshops collective, he is the principal of a custom design/build company based in Red Hook, Brooklyn. In recent years, he has used his unique perspective to create a niche as a broker in the New York luxury real estate market. Additionally, in 2022, he honored his passion for marine design and formally began the journey into the world of Yacht Sales. His aesthetic is a contemporary blend of the organic and industrial. Luxurious mixed materials act to highlight the inherent beauty of hardwood, stone and other natural elements. Minimalism, repetition and rhythm are implemented to create a perfectionistic artistry in his pieces- elevating the organic to a level of opulence. Sculptural forms and counterintuitive materiality are design elements he often strives to achieve. As an artist, Dunbar has been featured in Vogue, Elle Decor, Netflix, Delta Airlines. His work has been shown at the International Contemporary Furniture Fair, Salone del Mobile, and is available in various galleries along the east coast.
Categories
ASID Event
Press Release