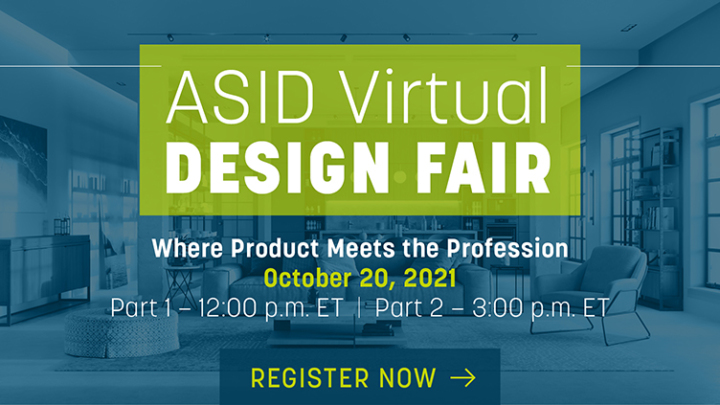 Description
Looking for fresh new design ideas and just-launched products? Join ASID's second Virtual Design Fair, focused on sustainability, on May 19 at 12:00 p.m. ET! Experience product knowledge, industry insights, digital content, and social connection! Hear from three leading industry leaders – Keilhauer, Fisher & Paykel, and Interface – who will share the latest products and industry innovations.
The ASID Virtual Design Fair is open and FREE to all attendees. Register today!
Missed the first Design Fair? Watch it here on demand now!