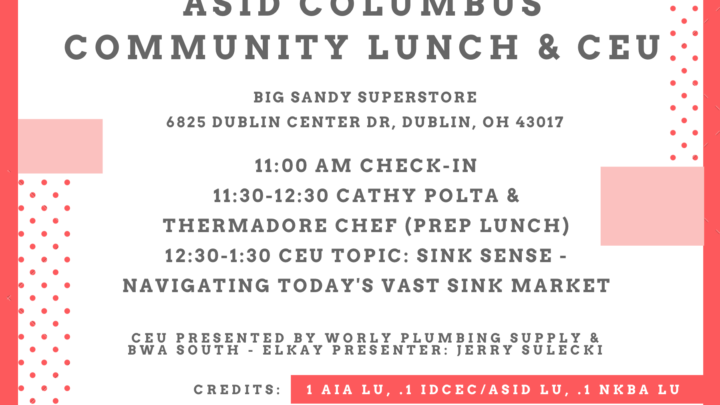 Columbus Community Lunch & CEU
Description
Join us for our Feburary meeting in Columbus! Reach out to new member, or bring an old member that you haven't seen in a while!
Topic: Sink Sense – Navigating Today's Vast Kitchen Sink Market
Choosing a sink for kitchen installations can be overwhelming with the array of choices in today's marketplace. To facilitate the selection process, this course provides an overview of the differenk sink materials and sink configurations utilized in residential applications with a focus on how the style, functionality, and material durability of the sink should stnad up to whatever life dishes out.
Credits: 1 AIA LU, .1 IDCED/ASID LU, .1 NKBA LU
Please RSAP to Tia Kellner tknellwe@worly.com or 614-565-2248